A minimal table leg system that lets you create a beautiful table, then recreate!
The Tabl leg allows you to convert any flat surface into an instant table. The clamping mechanism connects securely to a wide range of table top surfaces giving you a solid table that's totally adaptable and future-proof;
A table that can travel with you wherever life takes you.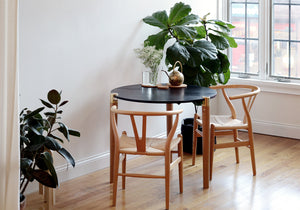 Tabl is simple to construct
Zero skills required. One Allen Key (Included) is all you need to securely fasten the Tabl leg to almost any flat surface.
Tabl is configurable
Tabl gives you ultimate design flexibility – you're not limited to a rectangle with 4 legs. Our system can work as a set of 3, 4, or more so you can get creative. Our simple design guidelines will help you create a table that's perfect for your space.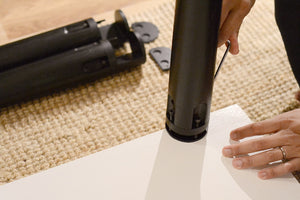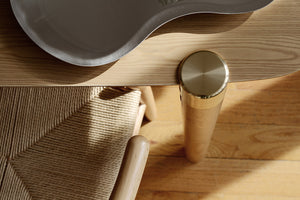 Tabl is built to last
Tabl's unique clamp mechanism that is precisely CNC machined from solid metal, providing an incredibly rigid connection between the leg and the table top. The three adjustment screws spread the load of the clamp, provide redundancy and account for any imperfection in the table top.
Tabl is repairable
In case you need to increase or decrease the height of your table in the future, the design is modular - allowing you to swap out the wooden portion of the leg for a different height. And if you somehow damage the leg, we can provide spare parts to get you easilly and simply back up and running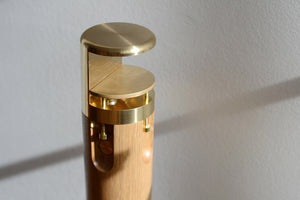 Tabl Story
Tabl was created out of necessity. Designer Nick Flutter wanted a furniture solution for his NY apartment - a table system that could easily adapt to new uses and new living situations. It had to be sturdy enough to support heavy duty table tops, and be modular so that the height could be changed in the future. A prototype, a slab of recycled granite bench top and Tabl was born.


★ ★ ★ ★ ★
"beautiful product"
"stable, beautiful, well made, easy to install."
by KasiaK (1)